A pillar of health reform is improving access to the best health care for more people.
The device is a mobile cart with a two-way video screen and medical monitoring equipment, programmed to maneuver through the busy halls of a hospital.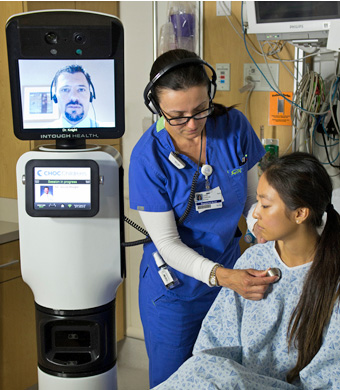 Technology is a cost-effective and increasingly potent means to connect clinics in the vast . New
medical robots
go one step further, they can now patrol hospital hallways on more routine rounds, checking on patients in different rooms and managing their individual charts and vital signs without direct human intervention.
(Most patients were very comfortable with this new technology).
Health
is the first such autonomous navigation remote-presence robot to receive FDA clearance for hospital use.